By: Jack Dannemiller
Are you ready for an adventure in discovering answers to the profound questions of life? If your answer was yes, then Answers to Your Greatest Questions is just the book you've been looking for.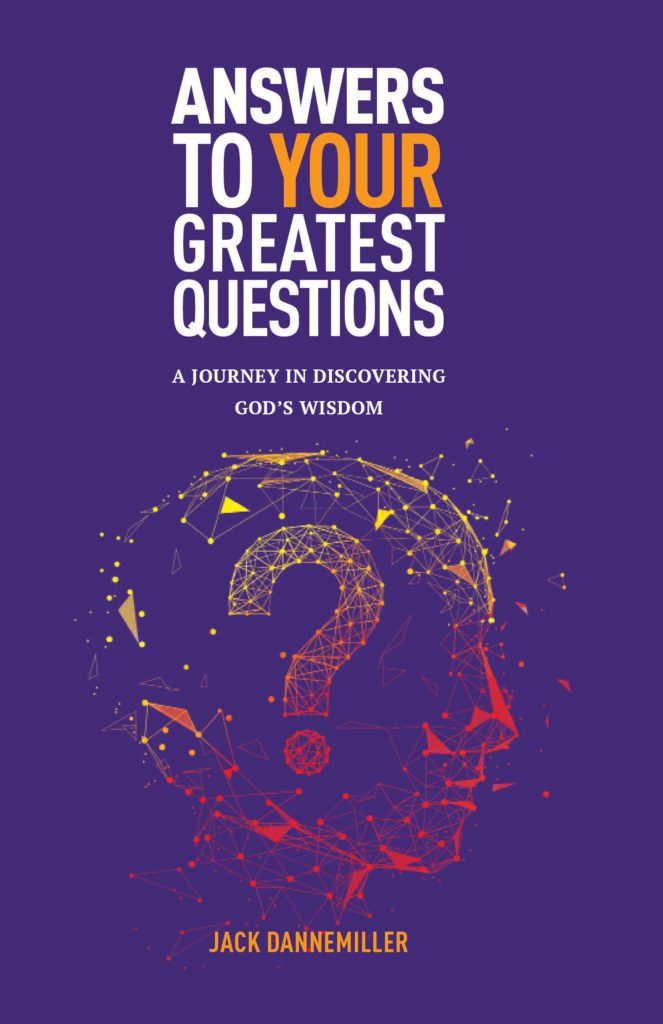 Answers to Your Greatest Questions reveals the secrets of those questions and answers you've been pondering. This new book is really about YOUR questions – questions you're likely to have asked; would like to have asked; or questions for which you are still seeking better, more understandable and truthful answers.
Have you wondered about why you are here and what is the reason for life? Perhaps, you have questions about creation and the existence of God. You may also have questions about Heaven and Hell and what happens when we die. Physical death, like taxes, is inescapable! Life has many options, but eternity has only two – and just what are those?
"Answers to Your Greatest Questions is a great way to learn something important is to ask a knowledgeable person with good sources. Jack Dannemiller is doing yeoman's work to get that message out, especially to the younger generations who are seeking Truth. Who could deny that the need is great in these days when our core values are under attack from within and without?"

Porter Goss, Former member of the United States Congress from Southwest Florida, stated.
This book carries responses that may surprise you while challenging you to expand your thinking and shape your worldview such as what really matters in life and in eternity. It contains answers that will take you on an adventure and have you pondering the book's content for weeks and even years to come.
This book is a superb resource for navigating life in a challenging, ever-changing society. It is a must read for anyone who is genuinely seeking God's Truth for living a meaningful, purposeful, and joyful life now and for eternity.
Answers to Your Greatest Questions is available for purchase on livingdialog.org and Amazon.com. Upcoming titles like Reasons for the Faith, "filled with solid theological background and practical helps for followers of Christ who may not have the confidence to share their hope in Jesus," and the Disciple Maker's Toolbox, "recommended to anyone who wishes to gain confidence that they can become a "disciple who makes disciple,"" will also be available for readers soon!