Builder Joe Orlandini and his partners purchased a new big, blue clock for $38,000 from the same company which made the original that sat in Times Square and was lost during the storm. In a special series "A Man With a Plan," WINK news investigative reporter Céline McArthur sits down with the beach builder behind the project to get the story.
Joe was on a mission to bring the big blue clock back to times square. He began searching for it the day after Hurricane Ian made landfall. An was determined to bring the iconic piece of Fort Myers Beach back.
"This is one of the centerpieces that people came to see and took pictures of. It illuminated at night, and it actually was the backdrop for thousands and thousands of pictures. It is probably the most iconic landmark, potentially, of the island. And for sure, in Times Square."

stated Fort Myers Beach Builder Joe Orlandini.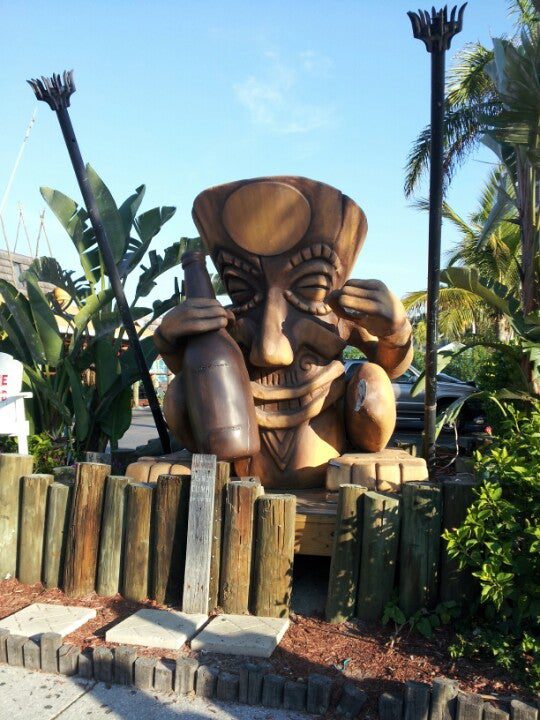 "It's just part of the beach experience. You come down in December, and you just expect to see the tree and like the clock that's gone. The Time Square clock."

says Monic Mauley.
Since he couldn't turn back time, Joe and his partners bought a new one. Eventually he reached out to the Verdin Company in Ohio to see if they could make the exact same one.
"I had an excavator dig, move piles around, sift through them, literally move a pile from one side of the street to the other. I was pretty upset when I couldn't find it because I really was determined to find it."

says Joe Orlandini.
"We definitely want to keep the character and keep the vibe of the island."

said Joe.
But it's more than a landmark; for Florida residents it's a sign of the times and marks history. The times are moving forward and time is money: $38,000 to be exact. But to Joe, it's money well spent.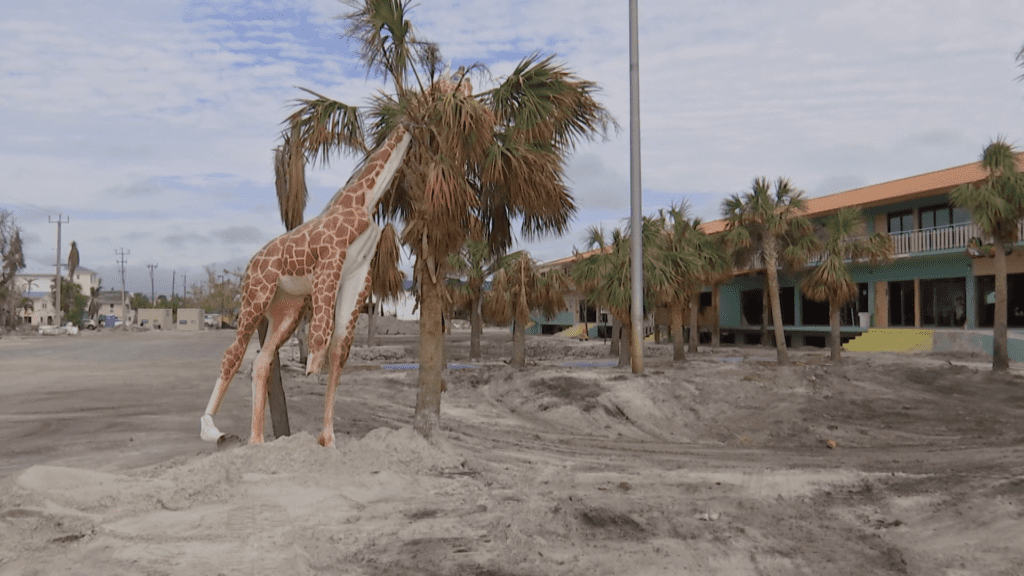 "So, the businesses find their way to stay here to rebuild. There's been a lot of concern of some of them leaving and the new ones that come. Hopefully, they're embraced. And we love them just as much, and they become part of the community, which is important. We want them to bring an economy back here. That's what we need, and we have to value them coming in and helping.It's vital for our economy. It's how we survive. We live off this, this land, and this land or these people that bring the money that we live off."

stated Joe Orlandini
Joe also took initiative to replaced other landmarks such as the palm tree in Times Square that's decorated for the holidays and the tiki head that sat outside the Yucatan Beach Stand across Matanzas Pass and brought him home.This has sparked the community-wide effort in finding and returning other pieces, like the big giraffe.
It will take a few months before the clock is ready. We will be there when it's delivered and installed.
If you'd like to cover a story, contact Celine McArthur in email: celine.mcarthur@winknews.com