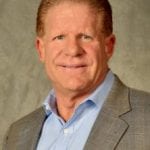 By Mayor Kevin Ruane
We all know someone who has been impacted by the COVID-19 crisis. Whether it is the loss of a loved one, the closing of a business, or a lost job, this pandemic has ravaged our community, our county, and the world. This may be the most tragic event to hit the globe since World War II. My heart goes out to everyone affected by this virus. The reality is that we may not understand the entirety of the impact of COVID-19 for quite some time.
Now as we look forward and begin reopening our economy, we need to trust in our community leaders to strike that balance between public safety and reviving our economy. For some this process is too slow, while others feel the process is being rushed. Ultimately, the decision lies in the individuals. Those who choose to go in public should have that ability, but those who are in the highest risk and/or do not feel comfortable, have every right to continue to stay home until they are ready to reengage with public outings.
In less than 2 months we went from one of the strongest economies in the history of our nation to an unemployment rate only surpassed by the Great Depression. Lehigh families certainly have not escaped the economic downturn – and in many cases have been hit harder than those in other areas of Lee County.
The predictions of experts range from months to years when asked how long it will take to recover from the COVID Recession. Although I prefer to be an optimist, I also believe our road to recovery will be determined by decisions we make here at the local level. First, it is imperative that businesses begin opening their doors and employees get back to work. Then, they need to turn their attention to the budget and make some tough decisions. Wants need to be differentiated from needs and priorities must be defined.
Our county has enjoyed years of economic growth but now our commissioners are going to be forced to make some very hard and uncomfortable choices as they determine their future priorities. As the county makes these tough decisions, Lehigh cannot be forgotten. While many things will need to be cut from our budget, we must invest in upgrading Lehigh's infrastructure to entice businesses and new developments to come to the area. This is also not a time to discuss raising taxes and fees on our residents as well as those looking to come here. Sound economic policy coupled with investing in projects that bring businesses and jobs to our area must be at the forefront of our county's priorities.
I am an optimist and I firmly believe we will rebuild our economy and once again enjoy economic prosperity. The first step of reopening businesses is already underway and every day we continue to move in the right direction. I am running for County Commissioner to put my years of experience as an accountant, businessman, and mayor to work for you at the county level. It is times like these when experience and results matter the most.
Kevin Ruane has served on Sanibel City Council since 2007 and has been Mayor since 2010. Under Kevin's leadership Sanibel cut taxes by 26% and reduced debt by nearly 80% all while increasing the city's reserves. Kevin is currently running for Lee County Commissioner in District 1 to replace John Manning who is retiring.
Political advertisement paid for and approved by Kevin Ruane, Rep., Lee County Commission District 1