Szep joins the Alliance from Cecil College in Maryland.
The Alliance for the Arts is pleased to announce Chris Ann Szep as Director of Development. Szep brings to the Alliance an extensive background of fundraising, donor and volunteer engagement, and community development. For the past 16 years, Szep served as vice president of the community and government relations and college advancement at Cecil College in North East, Maryland, where she successfully led capital and annual fund campaigns. In addition, Szep created highly anticipated fundraising events and received federal and state appropriations and grants to increase access to education and the arts.

Molly Deckart, executive director of the Alliance for the Arts, said Szep's addition to the staff comes at a critical time for the organization as it continues to recover from Hurricane Ian.
"We're thrilled to welcome Chris to the Alliance as we continue to create pathways to the arts, increase accessibility and add arts education opportunities in Southwest Florida while we all recover from the effects of the storm, Chris' record of success in fundraising, grant writing and community development makes her a tremendous addition to our leadership team."

Molly Deckart
Therefore, fundraising has been the main role in Szep's professional life, but she has also lent her development skills throughout her lifelong volunteer work. Serving on numerous boards, Szep has furthered the work of nonprofit organizations, and has re-branded and re-marketed the Arts and Entertainment Districts to increase tourism. In which, she also previously served as vice president of advancement at the US Coast Guard Academy Parents Association Board where she was responsible for financial and other resource development to support the USCGA Corps of Cadets. This allowed her to expand the understanding and appreciation of the Academy. Mary A. Maloney Distinguished Service also awarded Szep last year in recognition for her work in cultivating financial and other resources to advance art and design scholarships, the Milburn Stone Theatre and art initiatives at the college and throughout thr North East community.

"I am honored and excited to be a part of the Alliance for the Arts' mission to transform lives and
improve our community through the arts,I firmly believe that art opens your mind and body to experiences, understanding, and emotions unlike any other human activity."

exclaimed Szep.
Szep earned a B.S. in Family and Child Development from Virginia Tech and an M.S. in Management from Wilmington University.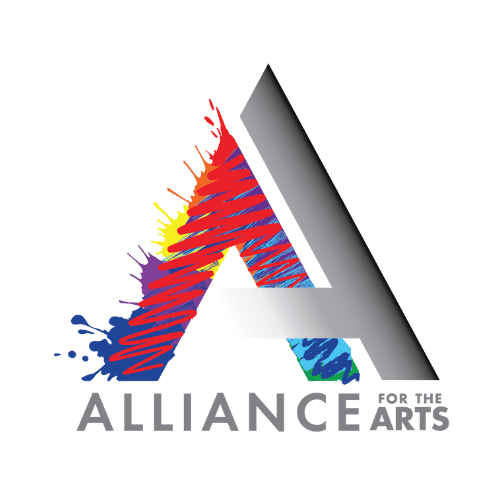 About the Alliance for the Arts
The Alliance for the Arts is a nonprofit community visual and performing arts center located in the heart of Fort Myers, Florida. Since 1975, the Alliance has been committed to transforming lives and improving communities through the arts. The Alliance campus and galleries are open to the public from 9 a.m. to 7 p.m. Tuesday through Friday, and from 9 a.m. to 1 p.m. on Saturdays. Located at 10091 McGregor Boulevard just south of Colonial Boulevard in Fort Myers. For more information, please call 239-939-2787, visit us at www.ArtInLee.org, find us on Facebook, Instagram or follow us on Twitter.
Contact: Therese McDevitt therese@artinlee.org or Jen Falk (239) 939-2787 jen@artinlee.org