By: Sheriff Carmine Marceno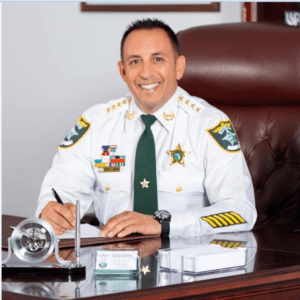 In a short time, the county population will swell as visitors from the North migrate to sunny Southwest Florida for the winter months.
This influx of visitors and their vehicles make already congested roads a bit more problematic.
Aggressive driving makes traveling difficult and dangerous for us all. While patience isn't a virtue that we all possess, make an effort to be courteous and tolerant when behind the wheel. Deaths related to aggressive driving and speeding have increased dramatically in recent years and, as your sheriff, your safety and well-being means a great deal to me.
Allow additional time when planning excursions and/or heading out for appointments. Follow traffic rules and regulations, avoid racing to beat red lights and don't allow the behaviors of other drivers to alter the manner in which you drive.
Aggressive driving is a disregard for safety…your safety and the safety of those around you. The privacy of a vehicle makes some feel insulated and anonymous to those around them. They believe that they will not be held personally responsible for their driving behaviors and decisions. That anonymity ends when accidents occur.
Relax. Arrive safely. Drive responsibly.