By: Mike Welch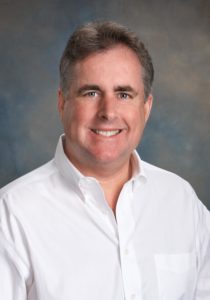 Over the past few months East Lee has been seeing some of its newly elected public officials tour our region. The past year's redistricting saw a new state senator come to represent the northern half of Lehigh Acres and communities along the SR 80 area. His name is Senator Ben Albritton. Senator Kathleen Passidomo continues to represent the southern areas including Lehigh Acres and Gateway.
On December 8th, the Chamber Board hosted a reception for Senator Albritton that included other public officials including Property Appraiser Matt Caldwell and Lee School Board Chair Armor Persons. An impressive gathering of about 50 joined Chamber staff and board members for an early evening reception. Senator Albritton gave our guests an update on the Legislature's attention to the troubled property insurance market in Florida. His insightful remarks assured us that he and his colleagues understand the gravity of the situation for everyday Floridians.
The following week a Special Session was held in Tallahassee resulting in measures designed to bolster the insurance market in our state. Realtors and some of our area's business leaders asked constructive questions and were able to relate our concerns in East Lee/Lehigh Acres. The senator will be back shortly for another tour of our area with Chamber officials going into the New Year.
Ready! Get Set! Gala 2023 is set for Saturday, March 4, 2023, at the Plantation Golf and Country Club. Invitations will be going out at the beginning of the New Year!
A SPECIAL THANK YOU!
Chamber members and friends were able to make that special commitment with the Salvation Army's Angel Tree program this past Christmas season. This year many of the designated children in our area asked for essentials such as clothing and footwear. Several asked for warm coats – all this besides a list of toys. While the Chamber fulfilled each child's need and request, we were reminded that there is much need in our community. Blessings also to the Salvation Army and the work it continues to perform along with so many other great agencies in the region.
On behalf of the Chamber, we wish you a prosperous New Year!