By: Mike Welch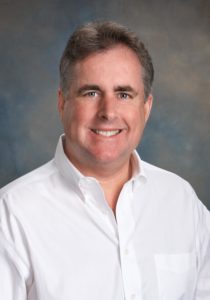 Lehigh Acres Street Lighting District
Street lighting is an important resource for our community with such a large land area.  It is important for safety.  Lee County Government continues to add over 3,000 street lights that will include dead end streets.  Homeowners can also request to have lighting placed near their homes by making an application at www.leegov.com/budget/msbtu.  You may also report outages by calling the MSBTU office at 239-533-2308.  You can also look at a map that includes the lighting district boundaries at leegis.maps.arcgis.com
East Lee County Chamber of Commerce Hurricane Recovery
As so many of us are aware, the Eastern part of our region was spared the epic destruction that has occurred in the Western parts of our region. The destruction is indescribable. Video and pictures barely show the breathtaking damage.  Lives lost, lives changed forever and thousands of homes and properties are destroyed. The Chamber is doing its part with working with the Salvation Army, Lee County as well as the School District. Hats off to several faith communities of our community that are helping with comfort, supplies and food. All of us can help in the practice of solidarity with our fellow citizens at this time. Recovery will take a long time. Ian Recovery is slow and difficult.
Patience is also asked for. Some citizens have call our offices to express concern about the large piles of yard waste in their neighborhoods. As our area has escaped the damage as seen on the coastline – those communities are the priority.  
FEMA has also visited the Chamber recently and will keep on contact with us as well as various organs in Lee Government as they develop programs to help homeowners of limited income to work with them on the repair of their roofs in Eastern Lee County. As more develops we will post the information on our website and I hope to have more information next month.
The Chamber's Annual 2023 Gala
The Chamber's Annual 2023 Gala will be held on February 18. 2023 at the Plantation Golf and Country Club. In addition to honoring our community's educators the Chamber will also honor our healthcare professionals, our law enforcement as well as those involved in the vital work of hurricane recovery who have been heroes during this time.
Christmas Giving!
Christmas Giving! The Chamber has partnered with the local Salvation Army Office in Lehigh in the annual Angel Tree program. More than just toys – our Chamber participants shop for specific children who need clothing as well as shoes as well as specific toys. Over 50 children are being shopped for and if you would like to be an Angel Tree participant stop by the Chamber Office at 25 Homestead Road N. #41 at the Lehigh Town Centre. The Chamber is open from 10-4 Monday – Friday.  Call 239-369-3322.
Warning Aggressive Drivers
Our roadways have turned into dangerous and deadly venues and travel. Bullying, flipping obscene gestures, clipping other vehicles, texting while driving and other behavior has led to an endless cycle of crashes and deaths on our area roadways. Some feel that law enforcement is too busy post-Ian so misbehavior will go unnoticed.  When SR 82 was accelerated for modernization we thought that a new modern roadway would curtail the tragedies and deaths. I guess it comes down to human behavior.  How many drivers are getting behind the wheel with suspended driver licenses, revoked driver licenses and no car insurance?