By: Mike Welch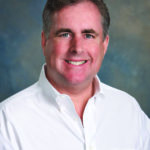 With this writing our world is heating up – for the worse and we must adjust to the new realities. As Florida endures temperatures rarely seen – they are now common. And the vulnerable are a concern for all of us. Lee County Government has opened cooling centers in in the Fort Myers metropolitan area and they, along with organizations such as Lehigh Community Services and the Salvation Army are working on other cooling centers including Lehigh. Stay tuned. In addition, if you need help during these times:
Lehigh Community Services
201 Plaza Drive #3
Lehigh Acres, FL  33936
239-369-5818
The Salvation Army Service Center
25 Homestead Road #42A (Lehigh Towne Centre)
Lehigh Acres, FL  33936
239-491-6071
ARE YOU READY FOR STORM SEASON?  VISIT LEE COUNTY GOVERNMENT: WWW.LEEGOV.COM
This month's Voices once again features further reporting by Sheriff Marceno on the community's deep concern about the progress of his Office's efforts to deal with bad actors on our roadways. The men and women of the Sheriff's Office are making headway.  Several arrests, violations and vehicle impounding continue. I hope you find the Sheriff's article interesting.
THE CUBAN AMERICAN WAY RESTAURANT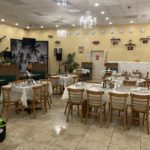 As Lehigh continues to grow many in our area comment on the lack of restaurants in our area. But decisions for a new restaurant are deep financial commitments for those involved. Also, those operators that own dining facilities ride the storms of these times.  However, there are great developments. If you have a chance stop by the Cuban American Way, located at 1254 Business Way, Lehigh Acres. It is the location of the former Knights of Columbus Building. The menu is extensive with both Cuban and Americana cuisine. www.havananightsdeluxe.com 239-230-8142/239-230-8998. Open 7 days a week for lunch and dinner.