By: Mike Welch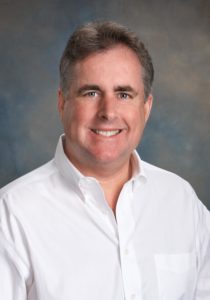 I hope that you and your families as well as co-workers are now well and safe. As you know other parts of our county and region have not fared as well as Eastern Lee County. As such we give thanks to God for His blessings and that compels us to turn to our fellow citizens in solidarity as they cope with loss after this devastating storm.
Our Chamber has been working with the Salvation Army and other relief organizations. Our offices are also a storage area for vital food and cleaning supplies as well as water. In addition, our Chamber officers work closely with Lee County Government and in particular, the Office of Economic Development which is tasked with working with business organizations for assistance and relief packages from the Federal, State and Local governments. Please visit the Chamber website at www.elccoc.org for up-to-date information. We are also fortunate to have on our Board of Directors Lee County Commissioner Cecil Pendergrass who has been a great resource for our needs.
 As our community has been fortunate in the storm's aftermath our Chamber officers have been involved in various activities and efforts with our neighbors closer to the coast. I also want to thank our past Chair Ed Moore and our officers for their work on a community BBQ for our responders and linemen who are working so hard for our damaged communities.
Please let us know if we can assist during these difficult times. SOLIDARITY!