Submitted By: Charles D. Hines, Esq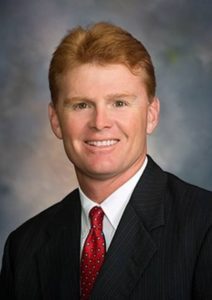 With help from partners across the state, Trust for Public Land is creating the Florida Gulf Coast Trail, a 336-mile long corridor traversing seven coastal counties (Hillsborough, Pinellas, Manatee, Sarasota, Charlotte, Lee, Collier). It's a trail that's packed with potential – and not just for those who might someday traverse its expanses. Having green space in your neighborhood allows for many possibilities – a quick jog before work, a picnic lunch break, or sending children out to play after school.
While segments currently exist, many gaps prevail. Trust for Public Land is coordinating a regional effort with local stakeholders to complete the omissions along the Florida Gulf Coast Trail and connect communities along the corridor. The following details why this project is so important:
BUILDING SAFER COMMUNITIES
Over 4 million people live in this region, which experiences one of the highest population growth rates in the state. However, pedestrian infrastructure is not evolving in pace with our communities. In fact, three of the 10 deadliest places for pedestrians in the U.S. are metropolitan areas within Southwest Florida.
A DESTINATION TRAIL
Epic trails of this kind draw adventure seekers. These mighty 'destination trails' increase tourism, benefit lodging, the restaurant and retail industries, and the outdoor economy. In Florida, outdoor recreation generates $58.6 billion annually, 485,000 jobs, and $3.5 billion in state and local tax revenue. Outdoor tourism is essential to Florida's economy, and this trail will offer miles of fun for visitors.
STRENGTHENING CONNECTIONS
The Gulf Coast Trail will provide opportunity for people of all abilities to get outdoors near home. With convenient access, neighbors will connect through friendly encounters. Proximity to the trail enhances property values and desirability of more community. Trails also make communities attractive to businesses looking to relocate because of amenities they offer for employees.
IMPROVING HEALTH OUTCOMES
Public health will improve by offering residents an easy way to walk out their doors and become active. Trails reduce vehicle use and mitigate air pollution. Close-to-home parks boost the well-being of the entire neighborhood. Walks like these encourage behavioral changes that reduce chronic diseases and improve overall quality of life.
WHERE TRUST FOR PUBLIC LAND COMES IN
Branding and promoting the trail. Creating a common identity to inspire public and funding support.
Creating digital and GIS tools for planners, advocates, and stake-holders to monitor trail progress and funding commitments.
Convening an advisory board of partners to advocate for trail funding.
Providing real estate acquisition services and assistance to complete the Gulf Coast Trail.
Providing public finance technical assistance.
GET INVOLVED
This trail will serve as a vital component of daily life and a place where memories are made. It will be the safe and trusted route for commuters on their way to work and a place where parents first teach their children to ride a bike. Please, join us in the effort to make this vision reality.