By: Fire Chief Robert DiLallo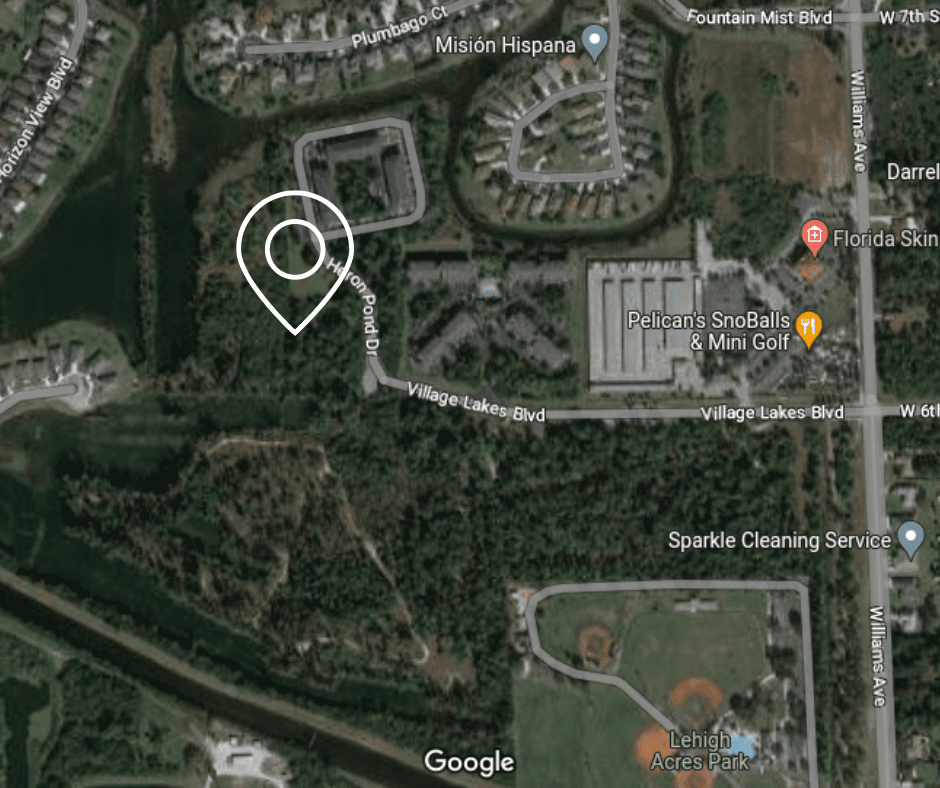 The Lehigh Acres Fire Control and Rescue District has big plans for a 7.6-acre plot off Williams Avenue. The sale of this property, owned by the county, was recently approved by the Lee County Board of Commissioners. This centrally located site is an ideal location for a training facility, as it will allow for multi-company scenarios while keeping crews inside the District. Currently, individual crews are sent out of Lehigh Acres to other facilities in the county for required training. This is detrimental to both the firefighters and the community, as it takes a station out of service while also not providing our firefighters with the opportunity to train as a team for their response to structure or other fires.
The new site is large enough to house a training facility and serve as a site for a future fire station (the nearest fire station to this site is approximately 4 miles away). This training facility was initially planned for the large parcel of land behind Station 102, but that land was determined to be better suited for sale as commercial property. While construction on the training facility is scheduled to begin in 2024, a new station would not be added to the location in the near future. Currently, a site at the corner of Leonard Blvd S and Owen Ave is in development for the next scheduled fire station, Station 107. New station sites are determined by call volume and identified needs within our Fire District.
The addition of a training facility within our community will also have a positive impact on our District's ISO rating. ISO is an independent organization that provides communities and businesses with various rating and evaluation services throughout the United States. The purpose of an ISO public protection survey is to gather information to determine a Public Protection Classification (PPC®), which insurers use for underwriting and to calculate premiums for fire insurance. The Lehigh Acres Fire Control and Rescue District (District) maintains a rating classification from ISO of PPC 3 for parcels and structures within five (5) road miles of a District fire station and PPC 10 for all parcels and structures that are located more than five (5) road miles from a District fire station. The rating scale created by ISO notes the best possible classification as a "1', with "10" being the highest hazard risk rating.
The District's long-term goal is to improve our overall ISO rating to a 2 (two), which would be the best possible rating for our community. An important step to achieving this goal is to improve our training rating with the addition of a training facility inside the District. Additional information on our Public Protection Class rating can be found here on our website: https://bit.ly/LehighISO
Our District is currently experiencing an increase in new construction as well as a significant population increase. Within the last ten (10) years, the District has seen our overall call volume increase from 10,534 in 2013 to 16,746 responses in 2022, an increase of almost 59% in less than ten (10) years.
Our community acknowledged the need for additional services in Lehigh Acres when they voted in favor of a referendum to modify our District's fire assessment in 2020. Just as was planned in 2020 with the adjustment of the assessment, a new station is being completed every 3 years. The addition of Station 106 has already had a positive impact on response times to brush fires in its area as well as across the District. Through responsible strategic planning, our current assessment model will continue to support future funding associated with the predicted growth.
The community of the Lehigh Acres Fire District is rapidly growing, and we are committed to continually improving the quality of emergency services delivered to its citizens. As we continue to grow together, we are honored to serve in a manner that reflects our core values; Excellence, Safety, Valor, Integrity, and Dedication.