By: Rita Artwohl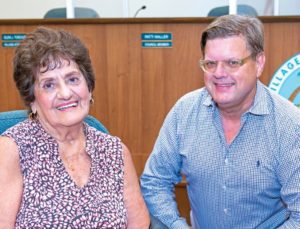 The Montage Women's Club is a social and philanthropic club open to all women residing in Lee County. We meet on the fourth Thursday of each month at The Landings Yacht, Golf, and Tennis Club (community entry off McGregor Blvd between Cypress Lake Drive and College Pkwy). Meetings begin at 11:30 a.m. with a short social period followed by lunch at Noon and normally an informative speaker program. Within the organization are various interest groups for members' participation. Membership is open to both year-round and seasonal residents. We welcome you to visit Montage for a luncheon.
Our next meeting will be held on Thursday, October 27, and our guest speaker will be Scott Simmons, Editor at Palm Beach County Florida Weekly and Key West Florida Weekly plus the Florida Weekly in Fort Myers. His local column in our Florida Weekly is The Collector's Corner. Scott's presentation will be A Road Trip Through Florida's Arts and Crafts. He will utilize some of his personal collectibles associated with Florida's growth through the decades.
Luncheon fee is $28.00 per person and the planned menu will be Pasta Primavera-Farfalle Pasta tossed with spinach, tomato, summer squash, caramelized onions, roasted garlic and Parmesan cheese w/grilled garlic plank, rolls and butter, and Chef's choice of dessert. The optional plant based/vegan menu will be stuffed Zucchini rolls nesting on Mediterranean tomato ragout with sauteed spinach and Polenta cake with fresh fruit for dessert.
If you would like to attend a Montage meeting, need further information, or would like to make a reservation, please call Rita Artwohl at (239) 703-7787. Reservations cut-off to attend this meeting is Noon, Thursday, October 20th.