By: Mike Welch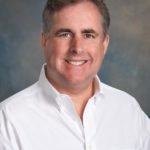 Just a few weeks ago the East Lee County Chamber of Commerce (formerly the Greater Lehigh Acres Chamber) moved out of its offices of almost 20 years to new ones still located at the Lehigh Towne Center. The new Welcome Center is located at:
25 Homestead Road N. #9
Lehigh Acres, FL 33936
Tel. 239-369-3322
www.elccoc.org
Folks visiting our area have had no problem finding our Welcome Center with a brisk stream of visitors who come to visit for maps, tourist material and recommendations as they visit or search for lots and housing in our area. Our website is updated, and I hope you take a look at it. At this writing the Chamber gets ready for its annual Gala and meeting and we are excited for this year with recovery from Ian well underway and new regional members of the Chamber.
Late last month the Chamber was honored to co-host and attend the Senators' Annual Pre-Session Luncheon held as the Plantation Golf and Country Club. Chamber members were delighted to see and talk with members of the Florida Senate and the House and to greet our two senators that represent East Lee County/Lehigh in the Florida Senate. This year our own state senator, Senator Kathleen Passidomo made history to be the first Senate President to hail from Southwest Florida. Kathleen is no stranger to Lehigh Acres and East Lee and her ambitious agenda on affordable housing will no doubt help our region. Senator Ben Albritton who is a new friend to Lehigh and East Lee has hit the road running in representing the northern part of our community.
Wishing you the best for the rest of the season!